Top 6 Luxury Watch Design Trending this 2021
March 03,2021
Buying a watch is no simple task. Although there are plenty of timepieces on the market, finding one that is stylish, high-quality, and that suits your tastes can be challenging. As such, narrowing down your field of search can be extremely helpful. From the ultimate luxury brands to the must-have modern labels, each of these designer watchmakers is adept at creating fashionable watch designs. Now, all you need to do is choose which one of their stylish timepieces you want to buy. Below we have curated a list of the top designer watches for women you should know.
Also the year 2021 offers numerous trends for ladies, as well as for men in the matter of wristwatches. We explain what you should look for when buying, what's hot this year, which trend best suits which wearer and provide an overview of how the trends have changed. Just let your inspiration flow while reading and have fun browsing!
List of the best watches for women.
1. Olivia Burton Large dials – but kept simple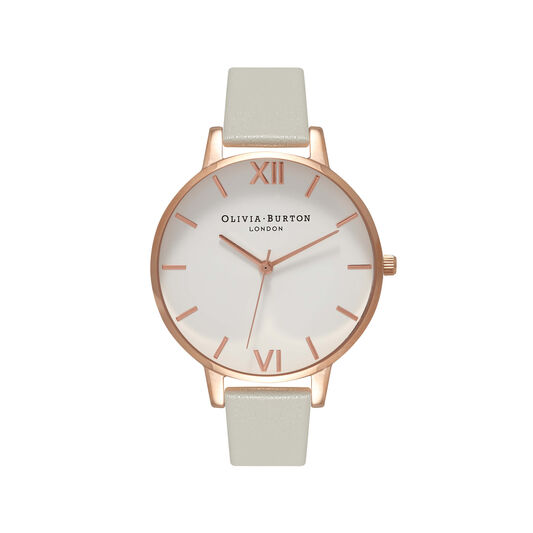 This trend remains unbroken: this year, too, people like to make watches with large dials that still appear clear and simple. The digits are either silver-colored, rose gold or gold-colored and straightforward. Timeless elegance is expressed. A light combination with various outfits, whether sporty or chic – large dials give the appearance a sense of style. So if you like it discreet and want a watch that won't go out of style anytime soon, you will be well equipped with a watch that has a large, white face and that has numerous bracelets to change.
2. Gucci ladies clock with square dial
When it comes to accessories, Gucci certainly knows what it's doing. It isn't just the label's fur loafers or iconic Dionysus bag that we love, though. Gucci's range of watches is also impeccable with many chic and fashion-forward designs. In the sign of the times, even angular dials are currently, because they provide variety and are something completely different from conventional round dials. The numerals are also kept discreet and the watch looks chic and at the same time exciting thanks to the new shape. The wearer should have the courage to "scare".
3. Chanel bicolor watch for women
Chanel's incredible style and quality extend beyond its clothes into accessories. The luxury fashion label's watches are particularly impressive and worth every penny of their considerable price tags. These clocks are reminiscent of summer, the beach and the sound of the sea. The graphite shimmering dial shown here in combination with the rose gold bracelet and frame gives the watch a bright shine and yet is not ostentatious. Elegance and dreaminess are reflected when looking at these watches. Definitely a trendy watch trend for women
4. Filigree bracelets in combination with a watch
In connection with filigree bracelets, a watch is highlighted even more on the wrist. It is style-conscious if you stick to one color and z. B. rose gold bracelets can also be combined with a corresponding watch.
5. Coach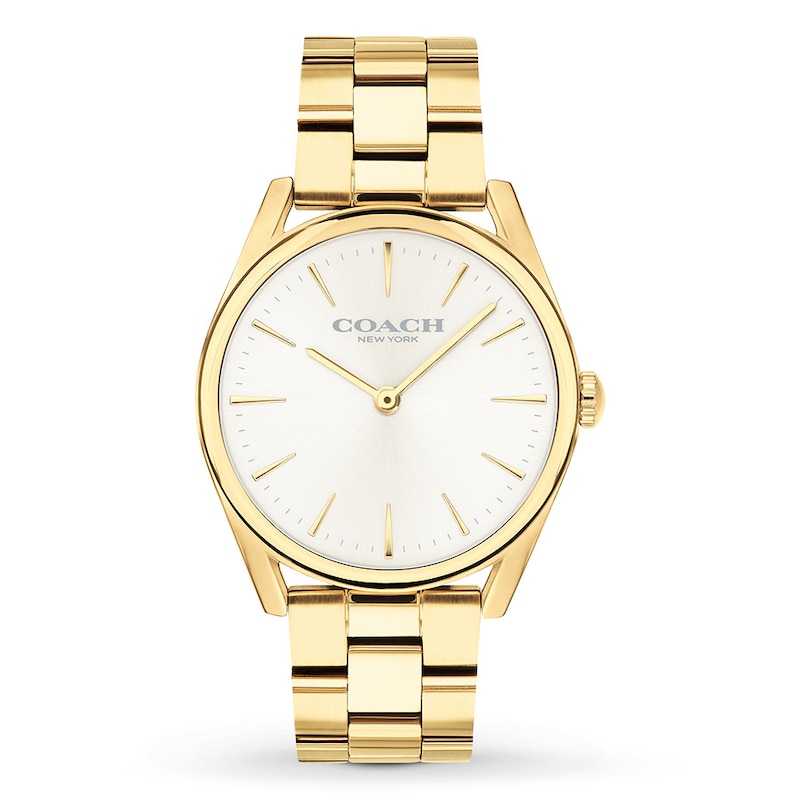 Looking for an on-trend watch to adorn your wrist? Iconic American fashion label, Coach may have what you need. The brand has reinvented itself of late and now boasts a modern and youthful aesthetic while maintaining its traditional roots.
6. Burberry
Although there are many designer watches on the market, Burberry's are some of the best. The British label's timepieces are as fashionable and chic as its clothes and made to the same incredible quality.