Fashion Dresses for Women
March 06, 2021
Modern fashion is one of the fastest growing and changing industries in the world. Every year designers introduce new trendy fits, patterns, and colours. Plenty of fashion factories and outlets have to keep up with the fast pace of these changes.
There are many variations of women's dresses and it is bound to take some effort to explore the entire content of this subject. This blog aims to do just that and provide the reader with an in-depth insight into dresses of all possible variations. The aim here is to list all dresses and put them into appropriate categories according to wedding dresses, formal dresses, and party dresses.
Get all the latest western dress patterns and choose trending dresses that suit you the best for your casual wear look. Find about all types of dresses and their names, from the trendiest to the most off-beat ones.
Read further to know more and to feast your eyes on beautiful dresses for women with images of varying kinds.
Bandeau/Tube Dress
These can be very tricky as they need a perfect fit at your bust, else you are doomed.
Like a Bandeau, these do not have sleeves or straps and fit at your bust going straight down like a tube.
Body Types: Hourglass or pear shaped women
Occasion to wear at: Weddings, Cocktail parties, Formal brunches or dinners
Blouson Dress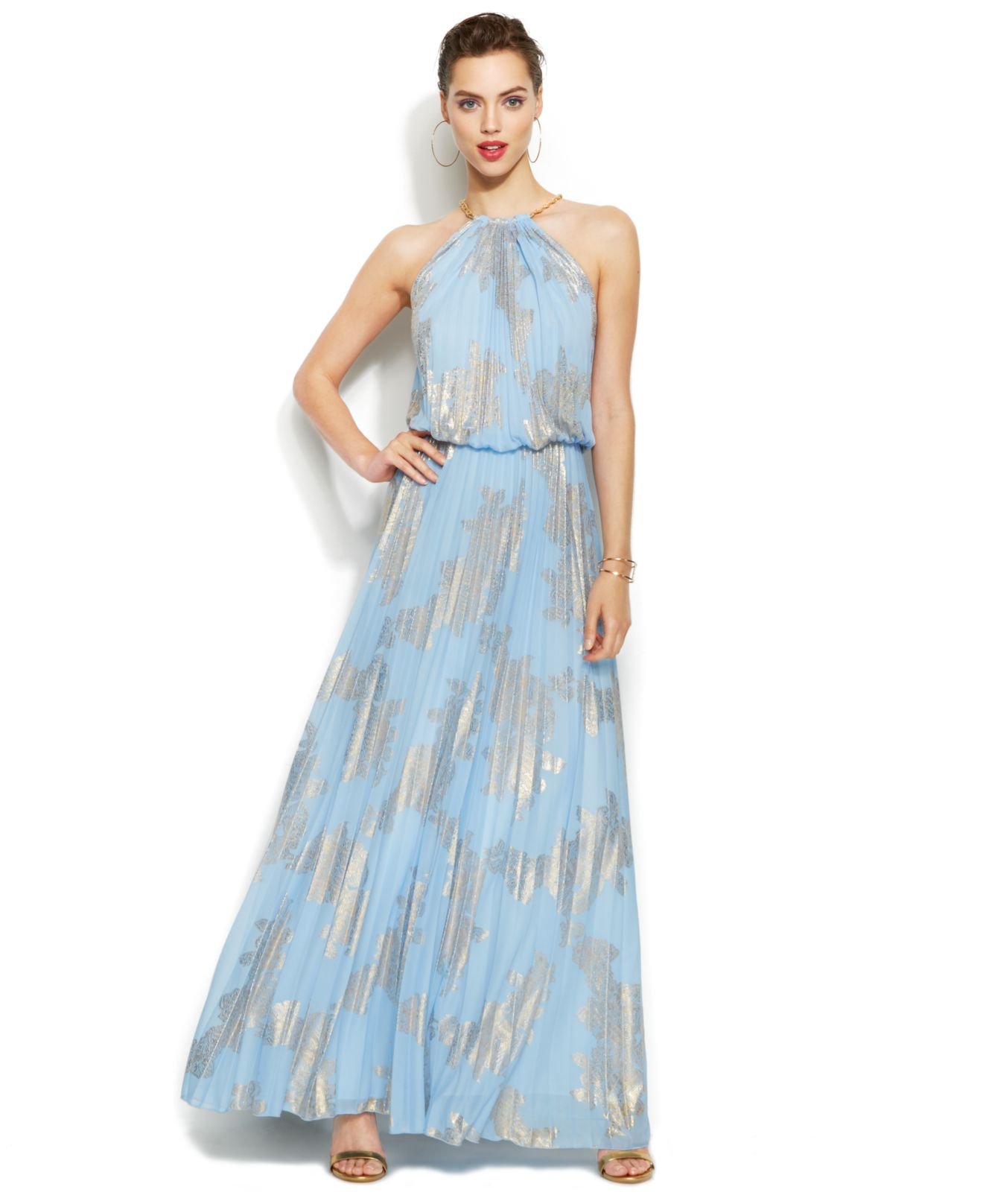 Blouson dresses have a string, closure or a belt at the waist usually causing the torso part for the dress to blouse. The hem then falls straight and is usually body hugging.
If you wish to create volume at the upper part of your figure alone, this one is a decoy in your wardrobe.
Body Types: Hourglass, Triangle Shaped women
Occasion to wear at: Workwear, Cocktail parties, Formal brunches or dinners
Tunic Dress
Straight like a tunic, you cannot expect curves with your ins and outs in a tunic dress. Tunic dresses are simple and a subtle choice if you just don't feel like dressing up today!
Body Types: Any body type
Occasion to wear at: A lazy casual day out
Dungaree Dress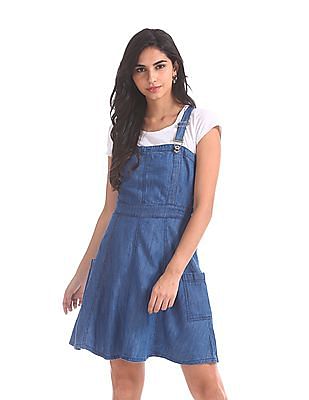 Dungarees were jeans (denims) usually worn by people doing physical work that had a bib attached to the trouser part. The modern world has a version for the girls as well with the trousers substituted by a skirt. 
Body Types: Women with heavy busts or hips
Occasion to wear at: Sport occasions, Adventure, clubbing, golfing
Bodycon Dress
This bodycon dress refers to a tight fitting body hugging dress made of a stretchy fabric. It usually ends near or above the knee.
Body Types: Slim and petite women, Hourglass, Rectangle shaped women
Occasion to wear at: Semi-formal
Skater Dress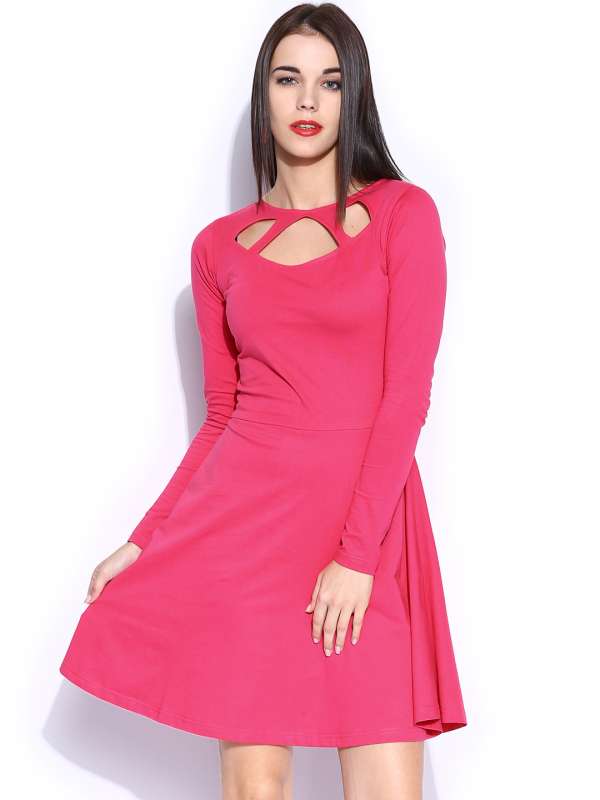 These have been modified from skater skirts usually worn by girl who skate. Skater dress is frilly below the waist and accentuates your waistline as it fits there.
The dress is usually short and hems above thighs.
Body Types: Apple Shaped, Slim and rectangle figures
Occasion to wear at: Evening party, Casual Getaways
Off Shoulder Dress
If you like giving your skin some show, step into an elegant off-shoulder dress.
These bare your collar bones and shoulders, with sleeves either across your arms or no sleeves at all.
Body Types: Women with flaunting collar bones/beauty bones
Occasion to wear at: Weddings, Formal parties, Opera parties