Benefits and Essential Nutrients of Tomatoes
March 04, 2021
A fruit that's often treated as a vegetable, the tomato in Indian food is used in most preparations, its benefits far surpassing its usage. A native to southern and central America, this fruit, which belongs to the nightshade family, is packed with nutritious values.
"Tomatoes are low in calories, (about 25 calories per one medium-size tomato) yet filled with nutrition," said Heather Mangieri, a Pittsburgh-based registered dietitian and nutritionist, health author and spokesperson for the Academy of Nutrition and Dietetics. They are good sources of several vitamins, minerals and phytonutrients, especially the carotenoid lycopene, which gives tomatoes their vibrant red color.
Fruit or vegetable?
Whether a tomato is classified as a fruit or a vegetable depends on whom you ask. A botanist would tell you that a tomato is a fruit as well as a berry because it develops from a single fertilized ovary.
There are hundreds of varieties of tomatoes. They can bered, pink, yellow, orange/tangerine, green, purple, brown, or black, according to World's Healthiest Foods. Among the largest varieties are beefsteak and beef master tomatoes. Roma tomatoes are medium in size, and cherry and grape tomatoes are small.
They protect heart health
Tomatoes contain an antioxidant called lycopene, which is responsible for their red color. Research suggests that in terms of heart health benefits, it's more effective to eat tomatoes and tomato products than take lycopene supplements. Other studies have shown that higher blood levels of lycopene are tied to lower death rates for people with metabolic syndrome, a cluster of risk factors that raise the chances of developing heart disease, diabetes, and stroke.
Improve you vision
Lycopene is also good for your eyes. And that's not the only peeper-protective nutrient in tomatoes; they contain lutein and beta-carotene as well. According to research, those nutrients support vision and protect against eye conditions including cataracts and macular degeneration.
Good for the Skin and Hair
Given the rising levels of pollution, our skin and hair end up bearing a lot of brunt. Incorporating tomatoes in your regular diet actually helps to battle the wear and tear our skin goes through. Tomatoes contain lycopene, which is also used for facial cleansers. And apart from eating them as salad, you can also peel the tomatoes, and use the skin as a mask on your face. It cleanses and refreshes your skin. And the Vitamin A in tomatoes protects your hair from external damages as well!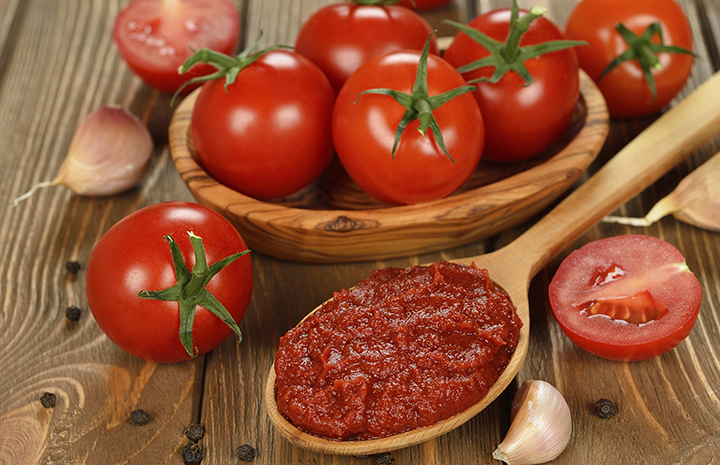 Help with diabetes management
Tomatoes may be a protective food for people with type 2 diabetes: In one study, people with diabetes who supplemented with cooked tomatoes for 30 days experienced a decrease in lipid peroxidation, a chain reaction in which substances called free radicals attack fat, leading to damage that ups the risk of heart disease. This is particularly important, because diabetes doubles the risk of stroke and heart attack.
Good for your Bones
Did you know that tomatoes are loaded with Vitamin K and Calcium? According to United States Department of Agriculture, hundred grams of tomatoes contain 110 mg of calcium. That means your bones stay strong as long as you eat tomatoes.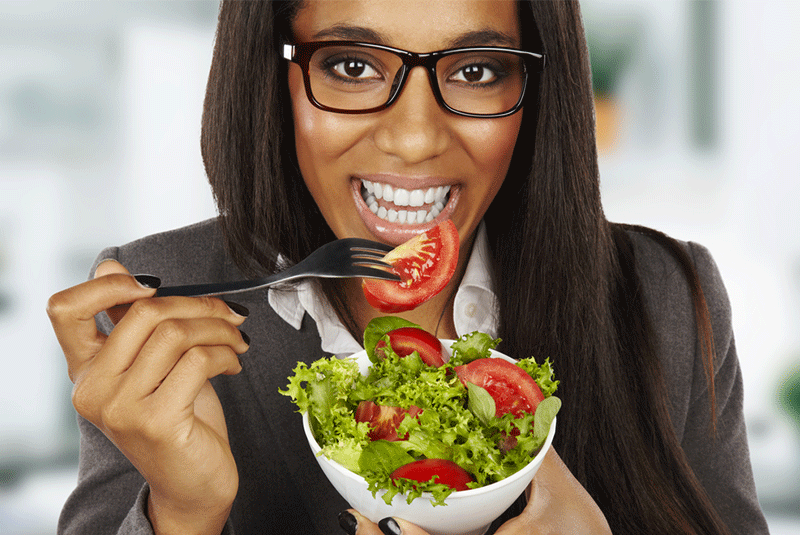 Add fresh tomatoes to omelets and salads, and serve them sliced, drizzled with balsamic and garnished with fresh basil, sea salt, and cracked black pepper. Dress fresh greens or steamed veggies with sundried tomato pesto, or drizzle it over broiled fish. Toss spaghetti squash or beans with tomato sauce, or use it as a topping for sautéed green beans or potatoes. Add salsa to scrambled eggs or taco salad, or spoon onto cooked fish, black beans, or brown rice. Use tomato paste in veggie chili, or mix it into hummus, along with roasted garlic and harissa.